An amazing vineyard,
authentic wines

Bordeaux Supérieur
Merlot, Malbec and Cabernet
Château de Crain Bordeaux Supérieur is made from red grapes, notably Merlot, Malbec and Cabernet.
It has a subtle nose of floral and fruity perfumes.
Its texture is silky, it is round and well developed in the mouth, with nicely-rounded tannins and terminates in a good length that is fruity, peppery and powerful.
This attractive and well-balanced wine goes perfectly with red meats and game.

Entre-Deux-Mers
Sémillon, Muscadelle and Sauvignon
Château de Crain Entre-Deux-Mers is a dry white wine typical of the area between the Garonne and the Dordogne.
It is a blend of Semillon, Muscadelle and Sauvignon, with finesse and roundness. The nose of white flowers is followed by a superb lingering volume in the mouth.
To be drunk chilled with seafoods and fish, or as an aperitif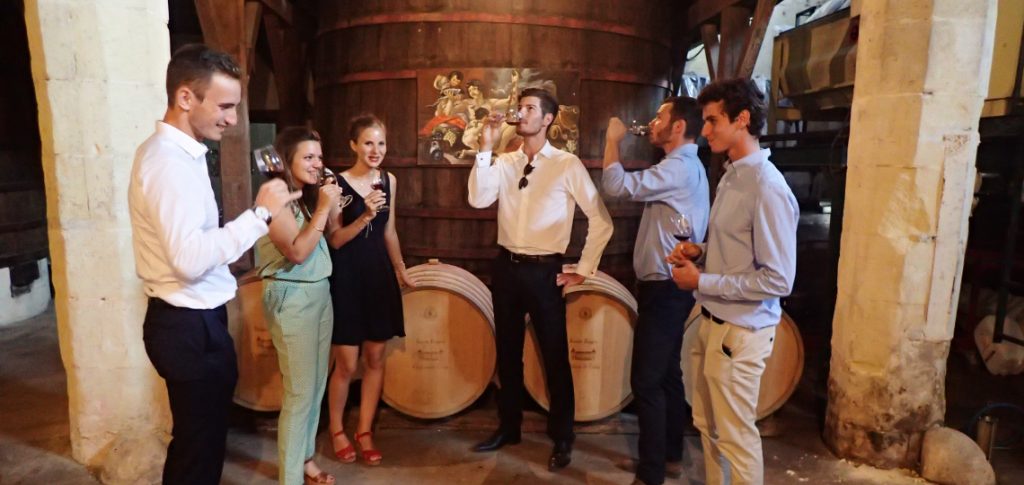 In the domain of the Château de Crain, the clay/chalk nature of the soil, the exceptional climate of the region, the excellent exposure of the vineyard, the care given to the vines and the wine by many generations of this family of owners guaranties the authenticity and the quality of the wines.